Vintage lovers: the Retro Revival is here
We bring back the nostalgia of old rooms with a classic touch, but with a palette of green, brown, beige and mustard tones; fabrics such as chenille, corduroy and velor; dark solid wood; and golden accessories that give a touch to its updated design. Let's go inside!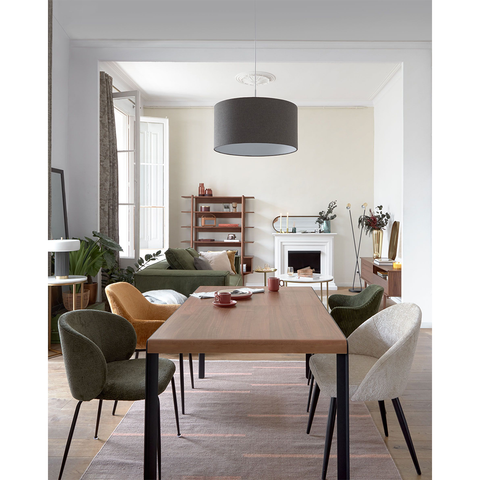 A retro vintage dining room

Classic in style, but with a new twist. What beats having a place to celebrate every day? The best plans take place around a table, and if they are shared, so much the better.

Opt for pieces such as a table and sideboard made of solid walnut wood and complement them with chairs in fabrics such as chenille, corduroy or velvet. And of course, for vintage-style lighting or accessories in green, mustard or gold tones.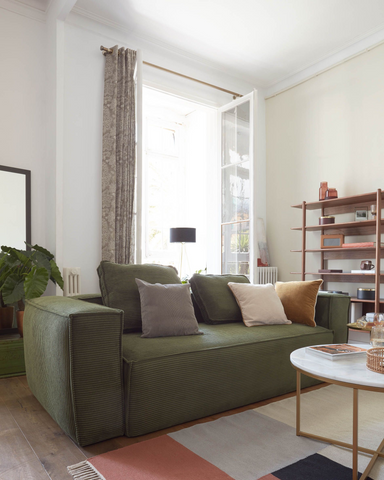 Retro styled living room

You can choose the broch sofa in green corduroy. It's a very popular fabric and color: green corduroy. So, this fall and winter, it is a key element to make your living room 100% retro. Of course, for example, for cushions and ottomans, you can choose different colors, which will make your living room more trendy.

We suggest you pair it with a coffee table, the marble countertop and golden structure will bring revitalization to your space.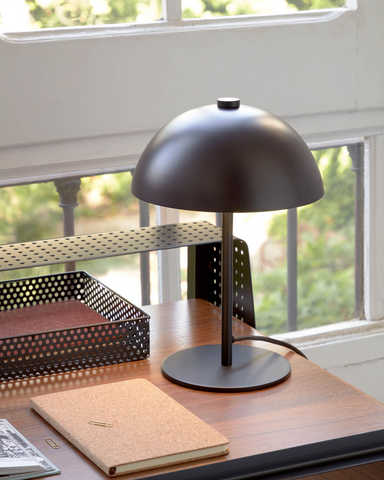 Of the House? Yes please!

Having a space to work from home is essential. Reserving a place for the home office is a reality. You can choose a new series of retro storage accessories to keep everything organized and within reach.

Buy a retro luminous table lamp, it will light up your bulb moment and accompany you through the longest night.