The original coworking that will make you want to work all day
GOLDFAN  wanted to revolutionise the concept of the office.
We share this innovative and revolutionary spirit, which is part of our DNA, which is why we collaborated on the decor and layout of this space. Come in and we'll tell you more!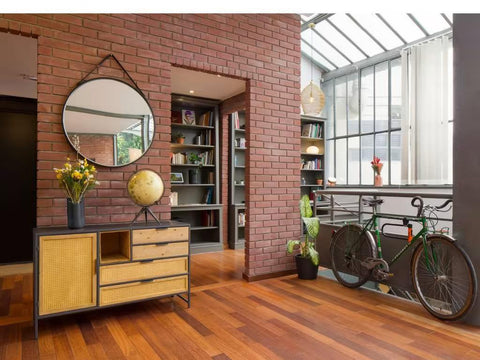 A new way of thinking in the office
"People chose GOLDFAN for its positioning in line with the style of space offered on our site. But also because of GOLDFAN's desire to revolutionise the furniture sector and be the most transgressive option for those who are always looking for more. A vision in which we recognise ourselves, as we also seek to revolutionise the world of work by being a transgressive choice for professionals. "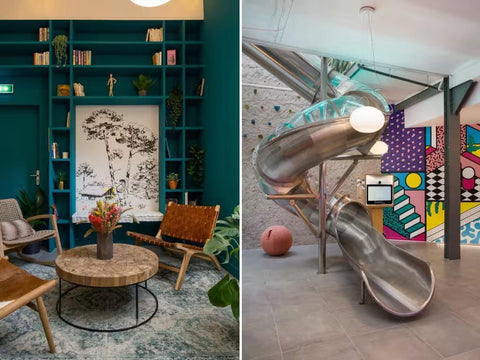 A modular space with a unique décor
Mixing industrial style with a contemporary ambience, this space is modular and can be adapted to the needs of each client with its extendable tables, moveable furniture and smart storage.
A mix of warm and relaxing colours is combined with comfort and flexibility. Here, customers can chat and relax in armchairs.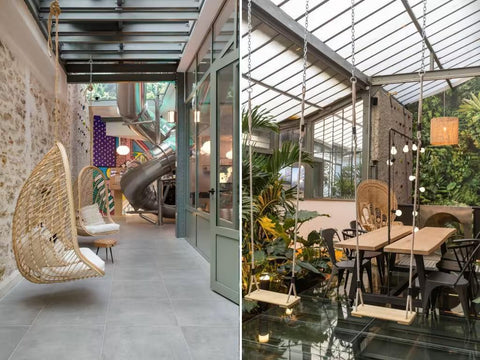 A new look at work
GOLDFAN also looks out for the well-being of our customers, with slides, foosball and pool tables that can be set up in the studio. This way you can have fun and work at the same time.